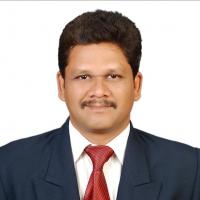 Dr. Tirumala Sreekanth
Deputy Director , Research & Development Cell
Prof. Tirumala Sreekanth has obtained his M.Sc. and Ph.D (Physics) degrees from Osmania University, Hyderabad. He joined the JNTUH at entry level and he was elevated to Professor. He has vast Teaching & Research experience. His area of interest is Materials Science.
Prof. Tirumala Sreekanthhas published several research papers in various International/National Journals, Conferences, Seminars, Symposia etc. He was invitee for various National conferences and workshops. He visited foreign countries to present the research paper in the Conferences. To his feather, authored three Physics Text Books, Edited conference proceedings, Research Project under TEQIP-III JNTUH, awarded Ph D students under his guidance, Organized Conferences and Workshops, BoS members for JNTUH University and affiliated colleges, Member of MRSI, ISTE, ISCA, SPSI, ISOI & IAPT and many more. At present he is the Chairman BOS, Physics for JNTUH, Kukatpally, Hyderabad.
Prof.Tirumala Sreekanthis noble at professional activities and is equally good in administration too. He has enormous experience in discharging the duties of administrative positions. He was in various administrative positions at JNTUH CEJ, JNTUH CES and JNTUH.